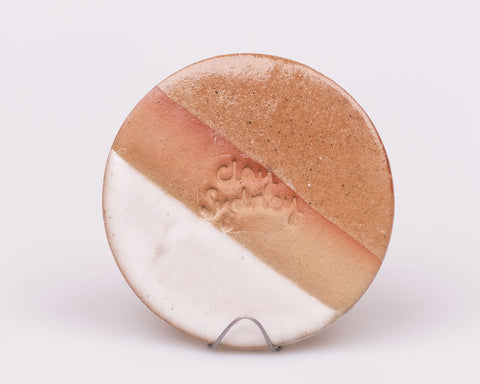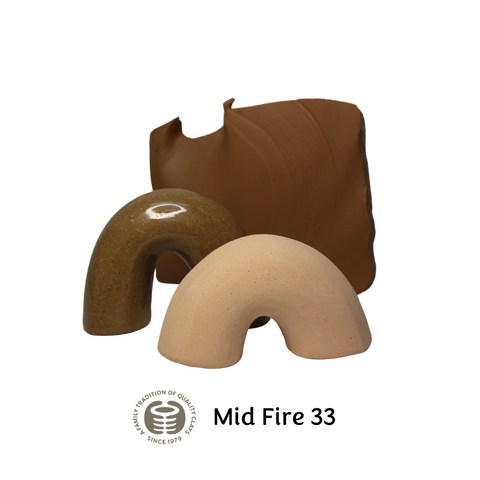 33 Warm Mid Fire Clay by Keane - new 10kg bag
Keane 33 Warm Mid Fire Clay is the redder, toastier sister of our go-to studio clay Keane 33 Mid Fire.
Ideal for throwing or handbuilding, and fires happily to cone 6 to a lovely warm buff.
If you've used the Keane Stoneware 33 before, then it's very similar.
Specs
Bisque 1000/c06
Glaze 1222/c6
Absorption 1-1.5%
Shrinkage 12%
10kg bags
*LIMIT OF 8 BAGS PER CLAY TYPE*
If you place an order for more than 8 bags of one particular type, we will have to amend your order.  thanks!
Keane - "Mid Fire 33 Warm everything you love about Mid Fire 33 but with a distinct warm tone. It's has a little more grog which also adds to its visual texture. This grit is why Mid Fire 33 Warm preferred for hand building and larger throws.

We notice Potters like to leave parts of this clay body exposed while using a subtle or neutral toned glaze for contrast. It's unrivalled when fired to glaze temperature as its reveal a deep warm colour unlike any other clay fired in oxidation."