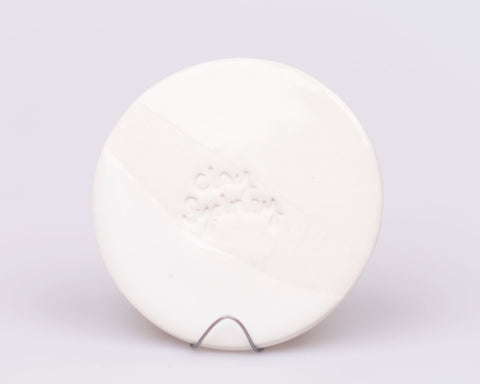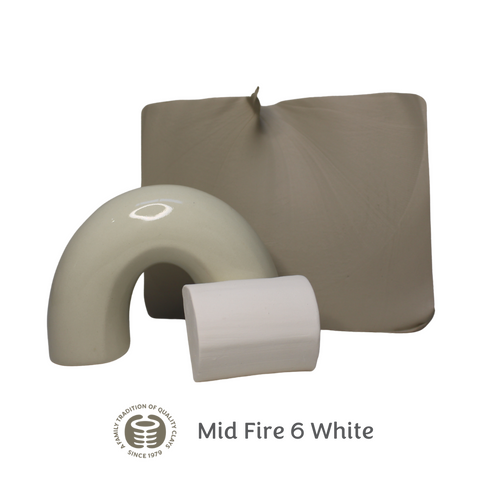 6 Mid Fire Clay by Keane - new 10kg bags
Keane 6 Mid Fire is our go-to white body we use in our wheel throwing courses.
Ideal for throwing or handbuilding, and fires happily to cone 6 to a lovely warm white.
For beginners we recommend wedging in a little 33 Mid Fire, as it is a very smooth body otherwise.
If you've used the Keane Stoneware 7 before, then it's very similar.
Specs
Bisque 1000/c06
Glaze 1222/c6
Absorption 0.5-1% at 1220
Shrinkage 13% at 1220
10kg bags
*LIMIT OF 8 BAGS PER CLAY TYPE*
If you place an order for more than 8 bags of one particular type, we will have to amend your order.  thanks!
Keane - "Mid Fire 6 White is the smooth sibling of Mid fire 6 Speckled. It has the same white base without the fleck. This clay body is versatile, many Potters use it as a slip to apply with its mid fire siblings for a white base.

Mid Fire 6 White is the perfect canvas for bright colour and decorative finishes. Its fits all commercial mid fire glazes and underglaze colours. Shrinkage 13% and Absorption rate of 0.5 – 1%"