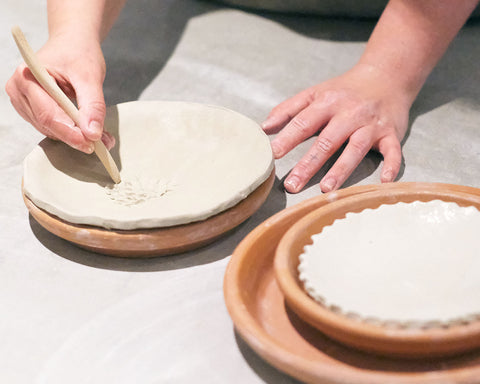 AfterPay $125 one-off class
Want to use AfterPay for one of our classes or courses? Too easy.
This voucher will generate a code which will allow you to book into a class with the value of $125 -
Hop back to the AfterPay section if you need a different class. 

Simply purchase this voucher using AfterPay, and then enter your order number in the coupon code voucher field when choosing your class time and date. 
1. Purchase the correct voucher for your class or course. Purchasing multiple tickets? Unfortunately you will need to do this one at a time. 
2. Check your email for your order number. This can be found in the Subject line of the email, as well as in the top right of the email itself. It's 4-5 digits. 
3. Now you're ready to book your class. Head to the class or course you'd like to take. At the bottom of the page select the date and time of your class. There's a black button to Redeem Coupon, Package or Gift Certificate. This is where you enter your code - i.e. your order number. Don't enter the "#" or your email address in this field. 
4. Fill out your personal details. Remember that you've only booked in one ticket - should you need multiple tickets you will need to create multiple order numbers in seperate transactions. 
Ta-dah! You're done! 

Make sure you check our FAQ's for Policies and other important bits and bobs. 
Any questions? Shoot us an email to hello@claysydney.com :)